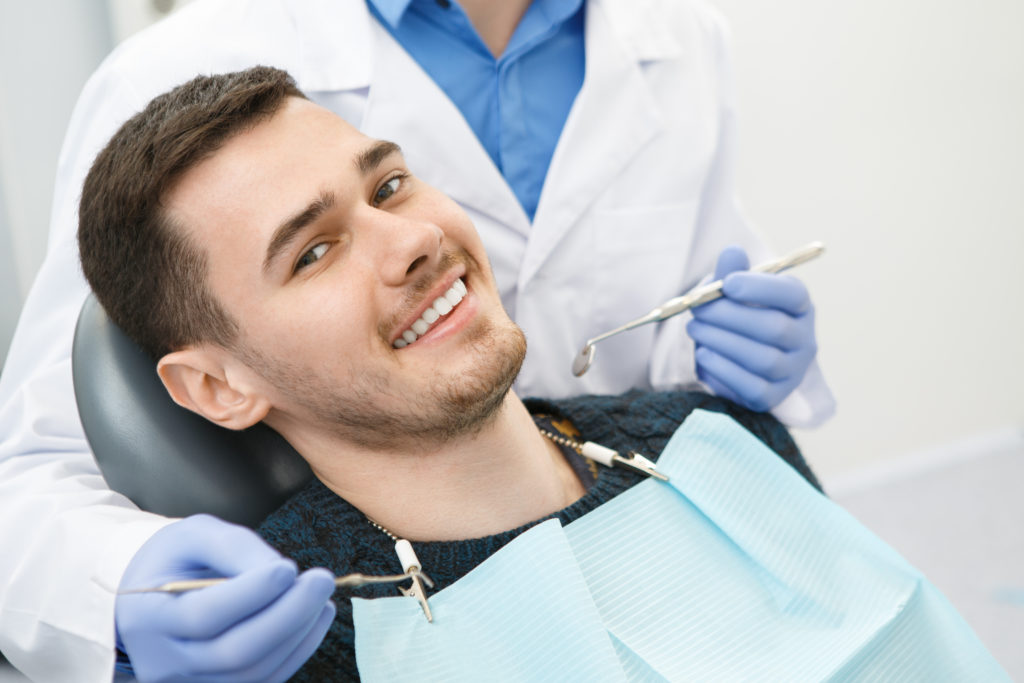 New Dental Network Effective 1-1-13
Starting January 1, 2013, the Fund is contracting with Delta Dental to administer your dental benefit plan. This means you will have access to two large networks of providers—Delta Dental PPO and Delta Dental Premier®—who have agreed to accept negotiated, discounted fees for their services. In most cases, members should find that their current dentist participates in one of Delta Dental's networks; however, the Fund strongly recommends you check before your next visit. Also be on the look out for a new Dental ID card. The complete Notice is posted to the Forms & Documents page under the "Plan Change/Required Notices" heading.
Finding a Dentist in the Delta Dental Network
To see if your dentist participates in the Delta Dental PPO or Delta Dental Premier networks or to find a local participating dentist, visit www.deltadentaloh.com and follow these instructions:
Click the "Find a Dentist" link in the upper right corner or the green "Find a Dentist" button in the bottom left-hand corner of the page.
Click the "Delta Dental PPO or Premier Network" link.
Select the "Delta Dental PPO" button or the "Delta Dental Premier" button—you have access to both networks—and enter your city and state or your zip code.
You can filter your search results by distance, dental specialty, languages spoken, gender, or extended hours. You may also search for a dentist by name.
Click "Search for a Dentist" to view your results.
You may also call Delta Dental's Customer Service department at (800) 524-0149, 24 hours a day, seven days a week to obtain a customized list of participating dentists. If your current dentist does not participate in Delta Dental PPO or Delta Dental Premier but is interested in learning how to join, you can recommend your dentist for membership. Just go to www.deltadentaloh.com, click the "Refer Your Dentist" link under "Find a Dentist," and fill out the online form.
New Delta Dental ID Cards are on the Way
Delta Dental will be mailing an initial ID card to all enrolled members. If you do not receive yours by January 15th, please contact the Fund Office to ensure we have the correct mail address. Once confirmed, we will notify Delta Dental to order you another card. Remember to take your new ID card with you to your first dentist appointment after January 1 to be sure your dental care is processed correctly. Members who enroll after January 1 will receive their ID cards from the Fund Office.