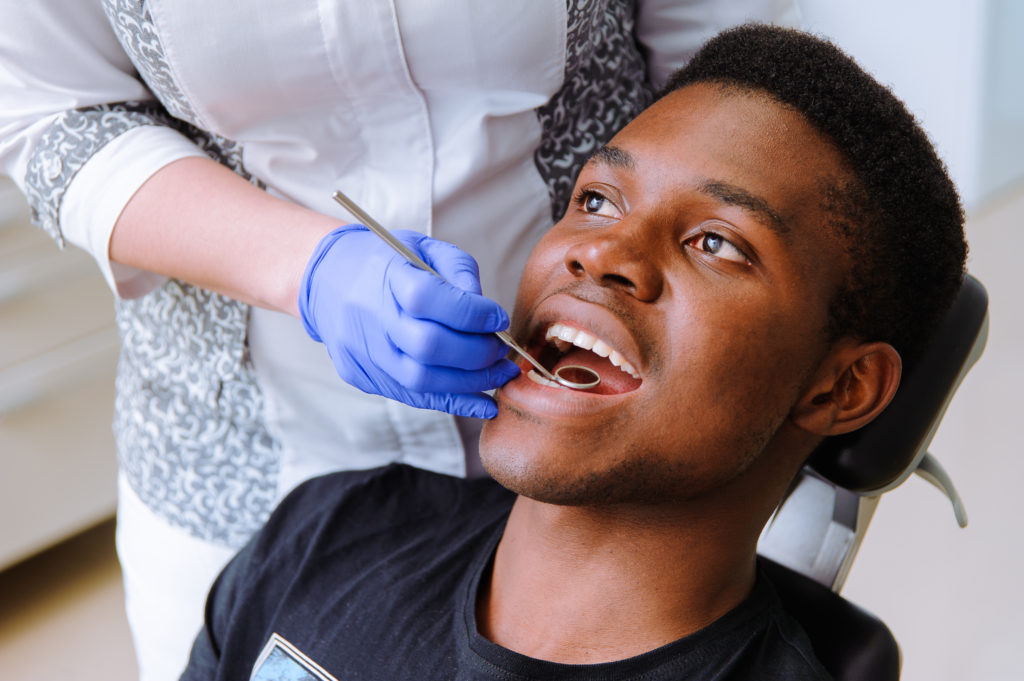 October Is Dental Hygiene Month
When you think about good dental hygiene, you probably focus on keeping your teeth clean, your breath fresh and your mouth free of cavities. What you may not realize is that a healthy mouth is directly related to maintaining a healthy body. Bad oral hygiene, especially if you have gum disease, can increase your risk of serious health problems, including heart attacks and strokes. Luckily, with just a little effort, you can ensure a bright smile for many years to come.
It Takes More than a Toothbrush
Dental health professionals recommend following these four steps every day:
Brush your teeth twice a day. When it comes to brushing right, it's important to remember the Rule of Twos: brush two times a day for at least two minutes. Anything less than that and you might not get your teeth fully clean.
Floss at least once day. Brushing by itself can't clear out food particles between your teeth. However, flossing doesn't help if you don't do it right. Ask your dentist for tips and guidelines to perfect your technique.
Rinse with mouthwash. Your teeth are only part of what's in your mouth, so professionals recommend an antimicrobial mouth rinse to reach those places that brushing and flossing can't.
Chew sugar-free gum. Believe it or not, chewing sugar-free gum after meals and snacks is a proven way to clean out food particles, neutralize acids and help prevent tooth decay. But remember: sugar-free only!
The Fund Has You Covered!
Your 4th District Health Fund dental benefits provide coverage for a broad range of dental services and procedures that can help maintain good oral and general health for you and your family. While your specific dental benefits depend on whether you're covered under the Building Trades Plan or the Flexible Choice Plan, both plans cover preventive care—including two exams and cleanings each year—at 100% of the reasonable and customary charge with no deductible. That's definitely something to smile about!
If You'd Like to Learn More
Visit www.guidanceresources.com and type "dental" in the search box. You can assess your dental habits and learn where you might need improvement. If you have pets, there's information about how to maintain their oral health too.
Visit the Centers for Disease Control's online Oral Health Basics for information about your teeth and gums and how to keep them at peak health. You'll find pages devoted to both children and adults, as well as helpful resources about oral health conditions and treatments.